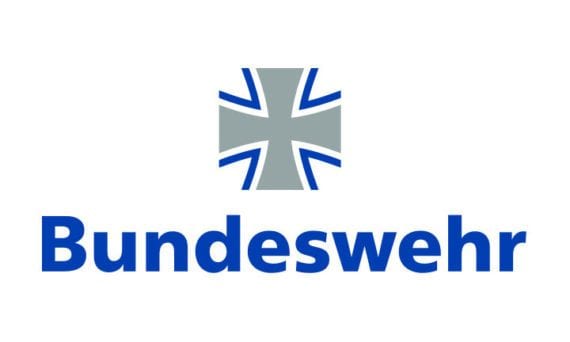 The Bundeswehr is one of Germany's largest employers in the military and civilian arenas, and has more than 370 properties spread across Germany. The over 170,000 strong force is a large regional economic factor of great importance for the surrounding companies and retail trade.
The buildings and facilities of the properties are continuously modernized for the purpose of energy saving and operational safety and are equipped with state-of-the-art technology for building automation.
We are certified according to the manual Building Automation of the German Federal Armed Forces (Handbuch Gebäudeautomation der Bundeswehr / HBGA v3.0) and have been manufacturing control cabinets for various automation equipment and various locations for many years. Our range of services encompasses many facets of building automation and is specifically customized to the needs of the Bundeswehr:
Mounting of field devices
In the past projects, we have especially produced our customers' special satisfaction, particularly in the case of cabinets, server and network cabinets, or the measuring and testing station for technical specialists.
We have a regional orientation towards the north and west and are represented at many important locations:
Augustdorf, Generalfeldmarschall-Rommel-Kaserne (PzBrig 21, PzBtl 203, PzGrenBtl 212)
Berlin, Bundeswehrkrankenhaus (BwK)
Bremen, Scharnhorst-Kaserne (Lkdo, LTG 62)
Bremerhaven, Marineoperationsschule (MOS)
Bückeburg, Schäferkaserne (IntHubschrAusbZ)
Garlstedt, Lucius D. Clay-Kaserne (LogSBw)
Geltow, Henning-von-Tresckow-Kaserne (EinsFüKdoBw, Kdo FOSK, MAD)
Hannover, Emmich-Cambrai-Kaserne (SFJg/StDstBw)
Havelberg, Elb-Havel-Kaserne (PzPiBtl 803)
Holzminden, Pionierkaserne am Solling (PzPiBtl 1)
Höxter, General-Weber-Kaserne (ABCAbwBtl 7, ABCAbwBtl 906)
Kiel, Marinestützpunkt Kiel (Mars)
Leer, Evenburg-Kaserne (Kdo SES)
Luttmersen, Wilhelmstein-Kaserne (PzGrenBtl 33, VersBtl 141)
Marienberg, Erzgebirgs-Kaserne (PzGrenBtl 371, PzGrenBtl 909)
Minden, Herzog-von-Braunschweig-Kaserne (PzPiBtl 130)
Potsdam, Havelland-Kaserne (Lkdo, ZMSBw)
Strausberg, Von-Hardenberg-Kaserne (Kdo H), Strausberg-Nord (AkBwInfoKom)
Wilhelmshaven, Marinestützpunkt Heppenser Groden (KdoMFüSys)
Wittmund, Fliegerhorst Wittmundhafen (TaktLwG 71 "R")
Truppenübungsplätze in Weißkeisel/Nochten und Klietz